You are a member of the Credit Union, not a customer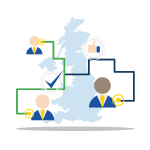 Together, members create a community with a common goal; to help one another financially. Members savings are pooled together to create an opportunity for others to borrow affordably and fairly, either through loans or mortgages. The interest charged on lending contributes toward the Credit Union's profits and surplus profits which are shared with members every year, in the form of a dividend. Dividends are usually paid following our Annual General Meeting (AGM).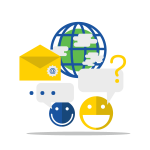 The AGM is one of the most important days in the Credit Union's calendar. It allows Directors and members to come together and have their say on what matters. Members of the Credit Union are entitled to a vote at the AGM as every member has one vote, regardless of how much they hold in savings. Voting gives you the chance to help make key decisions which could make a real difference to your Credit Union. We pride ourselves on being a mutual organisation and welcome members to become involved in our AGM's.
NOTICE
In accordance with Rule 79 of the approved Rule Book of No1 Police Credit Union Limited (trading as No1 CopperPot Credit Union) notice is given that the Annual General Meeting (AGM) will take place at Slater House, Oakfield Road, Cheadle Royal Business Park, Cheadle SK8 3GX at 1pm on Thursday 14th December 2023.
We will be publishing information regarding attendance, including an electronic option, with the agenda.
The meeting will consider
The receipt of the accounts and balance sheet and the reports of the Board of Directors and the auditor;

The appointment of an auditor as recommended by the Board of Directors;

The election of the Board of Directors;

The application of surplus;

Rule changes.
Any member may submit rule changes as long as these are received prior to 14th October 2023 in accordance with Rule 142.
The Board of Directors also have to consider whether to bring any rules changes to the AGM. These will include updates to rules to show legislative changes which are referred to in our current rule book and have been superseded.
A full agenda will be published during the week commencing Monday 13th November and this will outline the detail of any rule changes and motions proposed by the Board of Directors.
In accordance with Rule 96 nominations for consideration of election to directors positions at the AGM must be lodged at the Credit Union offices by Saturday 14th October 2023. Should nominations exceed the number of positions available an election will take place at the AGM.