We have compiled all your frequently asked questions and provided answers to give you further information on membership with us and the services we offer.
If you can't find the answer to your question here, please feel free to contact us and we'll be happy to help!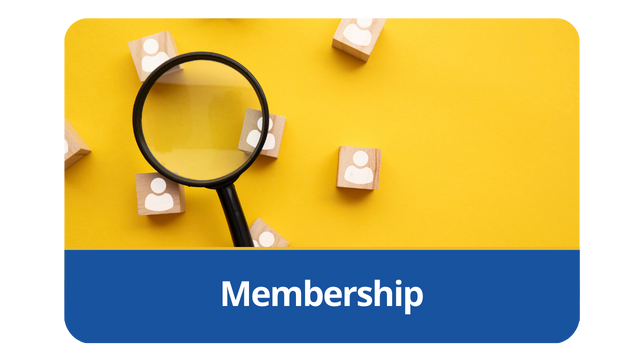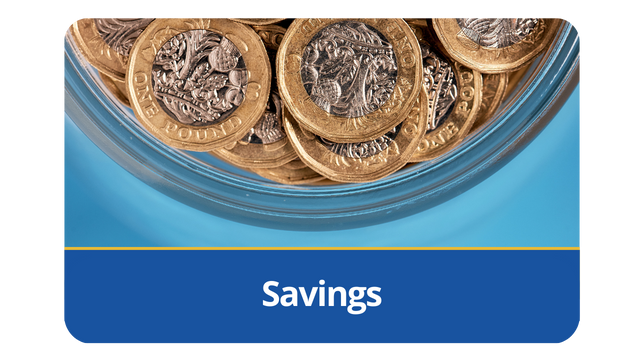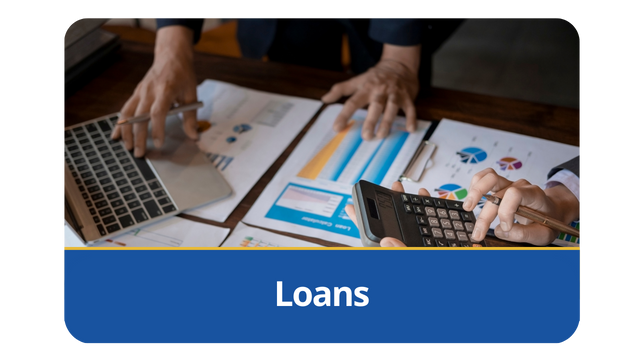 ---
What is a credit union?

A credit union is a not for profit organisation whereby members pay into their savings account on a monthly basis and have access to borrow from the pooled deposits. It is a financial co-operative owned and controlled by its members.

Who can join No1 CopperPot Credit Union?

No1 CopperPot's common bond is anyone employed by, or related to, the Police. This includes Police Officers, retired Officers, Police Staff, PCSOs, Specials and their families too. Please note that family members must be living at the same address as the member working for the Police.

We accept members from any force in England, Wales or Scotland. We have payroll deduction with 29 forces, making it easier to save. Any force that we don't currently have payroll deduction with are able to contribute into their accounts via Direct Debit.

How can I pay into the Credit Union?

We allow you to pay into the Credit Union using WorldPay whereby payments are currently allowed over the phone. Our website accepts the following types of debit cards: Maestro, Visa and MasterCard.

Your card will need to be registered to an address in the UK, as our payment system cannot accept addresses outside of the UK. We accept cards which were issued outside of the UK, as long as they are now registered to a UK address. 

No refund policy: once funds are paid into the Credit Union this is final. If you are paying into your savings, depending on the terms of the account, you may be able to withdraw funds if necessary. 

You can call us on 0161 741 3160 to pay into the Credit Union.

Do you offer joint accounts?
Unfortunately, we don't offer joint accounts, however if a member working for the Police Family lives with their partner, their partner is eligible to open their own individual savings account known as the Family Member Account.
I have left the Police force. Can I keep my account?

Leaving the Police force doesn't mean you need to leave the Credit Union! You're more than welcome to continue to use our services.

If you were saving through payroll deduction the only difference is that you'll save through Direct Debit now instead of payroll deduction. You'll still be entitled to all the same benefits and products! Please contact the office on 0161 741 3160, or email info@no1copperpot.com so we can make the necessary changes to your account.

How do I access my online account?
To login to your online account please click here. If it's your first time logging in you'll need to activate your online account using two-factor authentication. You can then create your own password to use each time you log in.

If you have any issues, please contact us and a member of the team will be happy to help.

Is my Member Number the same as my Warrant/Payroll Number?

No, your Member Number is only for accessing your accounts with No1 CopperPot. You will need to make sure you have your Member Number in order to gain access to your online account.

Where do I find my Member Number?
You can find your Member Number on your welcome email or within your app. If you don't have this to hand, you can either email the office at info@no1copperpot.com or you can call the office on 0161 741 3160 and the team will be able to provide you with your Member Number.
 How do I close my account?
We're sorry to hear you want to leave. In order to close your account, please contact the office on 0161 741 3160 and speak to a member of the Customer Service Team.
Who owns the Credit Union?

You do! Our members are treated as shareholders and members could receive a share of the Credit Unions' profits in the form of a dividend.

When does No1 CopperPot's financial year start and end?

Our financial year runs from 1st October – 30th September.

I need to report the death of an account holder. What do I need to do?

If your family member has passed away please send an email to info@no1copperpot.com.

We would be grateful if you could provide us with your contact details and their name. We will be in touch as soon as possible to help you through the process.
What is the maximum I can save with No1 CopperPot each month?

Members can save a maximum of £40,000 across all savings accounts. For example, if a member has a Member Account and a Notice Plus Account, the combined total can only be a maximum of £40,000.

The maximum savings amount for Junior Accounts is £10,000 until they become a full member at age 18 – this then increases to £40,000. Family Member Accounts can also hold a maximum of £40,000.

Can I pay in extra to my savings account?
Yes, you can add additional funds into your account by calling the office on 0161 741 3160. Please note the maximum you can hold within the Credit Union in total is £40,000 per adult member.

Alternatively you can change the monthly amount you save into your account via payroll deduction or Direct Debit. If you would like to change this amount you can contact the office on 0161 741 3160 or email us at info@no1copperpot.com. You can also log into your online account or use our app and complete the form.

How do I withdraw my savings?
You can request to withdraw your funds when you are logged into your online account or on our app. You can also email us at info@no1copperpot.com, or call the office on 0161 741 3160. Funds are sent via Faster Payments and are sent to your bank instantly. Occasionally transfers could take up to 2 hours.
What is a dividend?
Each year we give our surplus profits back to our members as a percentage on their savings. The members of a Credit Union are also the shareholders of the company, meaning they get paid a dividend on their savings. The dividend rate varies depending on our financial success for that year. Previous dividend rates can be found here.
Do I need to declare the dividend I have been paid for tax purposes?

Dividend is paid gross but is not tax free and therefore should be declared on your tax return if necessary.

The Personal Savings Allowance (PSA) means you can earn £2,000 from dividend payments without paying tax on it. Our dividend is paid gross, but is not tax free and therefore should be declared on your tax return if necessary.

Can I transfer money from my Member Account to someone else's Member Account?

You are able to move funds from your account to another members account. You will need their Member Number to do this. Please contact the office to arrange this.

How do I change my nominated bank account for withdrawal requests?
To change your bank account, you can log into your online account and complete the form on there. Alternatively please contact the office on 0161 741 3160 and the team will talk you through the best and easiest way to do this.
Can I stop saving for a couple of months?

You can put your savings on hold for a few months if you aren't currently in a position to save. If this is something you wish to do, please contact the office and we can arrange this for you.
Can I top up my loan?
You can top up the majority of our loans if you require extra funds. To do this it is the same process as applying for a normal loan, you fill in a loan application – the same as before – but ask only for the extra amount you wish to borrow. You can find more information on which loans can and can't be topped up here.

Please note that all loans and mortgages are subject to status and our lending criteria.

Can I overpay or settle my loan early?

You can overpay on your loan or repay early by calling the office with your debit card handy, we can take the card payment over the phone on 0161 741 3160.

Unlike some other lenders, with us there are no fees or penalties for overpayments or early settlement. The more you overpay the earlier your loan is likely to be repaid, which could save you money in interest!

What amount can I borrow from the Credit Union?
We offer three different types of lending: unsecured loans, secured loans and mortgages. Unsecured loans are available up to a maximum of £35,000, across all our loan products. For example, if you were to take out a Holiday Loan and a Member Loan, the combined total cannot exceed £35,000.

Our Loyalty Loan is our only secured loan. You can borrow up to £40,000 dependant on your savings. Any member of the Credit Union can apply as long as you have the savings to cover your borrowing.

In addition to our loans we offer mortgages from £25,000 to £500,000.

How long does it take to hear back after I have submitted a loan application?

We aim to give you a decision on your loan within two working days. We sometimes experience busy periods, and during this time our loan decisions may take longer. Once one of our Loan's Officers have reviewed your loan application, they will be in touch either by phone or email.

Can I have more than one loan with No1 CopperPot at any one time?

You are able to have more than one loan with us, as long as the total borrowing doesn't exceed £35,000. For example, you could have a Member Loan for home improvements and a Holiday Loan running at the same time.

How do I put more information on my loan application?
If you wish to send us supporting information in relation to a loan application, you can do this by emailing us at info@no1copperpot.com. We will attach your information to your account, where the Loans Officer can view it when assessing your application.
Do you offer credit cards?
We don't offer credit cards, but we do offer a Revolving Credit account which is similar to the way a credit card works. You can apply to setup a limit of up to £5,000. Depending on the limit you choose, there is a set minimum amount that you will repay each month. You can withdraw funds as frequently as you wish, as long as you don't exceed your agreed limit.
Can I freeze or change my loan repayments?

If you are struggling and need to discuss your loan repayments please contact the office and you will be directed to the relevant team.
Mortgages
How much deposit do I need to apply for a mortgage with you?

For our Standard Variable Rate, Two Year Fixed Rate and Three Year Fixed Rate mortgages you need at least a 5% deposit.

Our Family Assist Mortgage allows member's to get on to the property ladder with no deposit, with the help of a family member.

Do you charge an application or product fee on your mortgages?

There is a £995 product fee on our fixed rate mortgages. A full breakdown of our charges can be found here.
What's the maximum I can borrow on a mortgage with No1 CopperPot?
The maximum we lend for our mortgages is £500,000. We have tiered loan to values depending on how much you borrow from us.
For a mortgage of £25,000 – £300,000 you would need a minimum deposit of 10%.
For a mortgage over £300,000 and between £400,000 you would need a minimum deposit of 20%.
For a mortgage over £400,000 and between £500,000 you would need a minimum deposit of 30%.
How do I repay my mortgage?
If available in your force, mortgage repayments can be made through payroll deduction, just like your savings each month! You can see the forces we have payroll deduction with here. If you aren't able to repay through payroll deduction, repayments will be taken through direct debit.