About Us

No1 CopperPot Credit Union is a not-for-profit organisation that offers financial services exclusively to the Police Family. We were founded in 1986 by a group of Greater Manchester Police Officers and originally named GMP Credit Union. Years later, following a merger with CopperPot Credit Union in Leicester, we became No1 CopperPot Credit Union. Currently, we have over 38,000 members and we are the largest Police Credit Union in the UK.

No1 CopperPot Credit Union membership is open to any serving or retired Police Officers, Police staff, Police Specials, PCSO's, immediate family of a Police member (living at the same address), and children/grandchildren of a Police member. 
---
We have three main aims:
1. To encourage our members to save
2. To provide affordable loans
3. To provide financial education

Our ethos is centered around like-minded people helping one another, and our mission is to become the best Credit Union in the UK. We exist solely to help our members and they are at the core of everything we do.
---

---
How we work
The interest we make from our lending forms part of our profits each year and it is from the profit we make that we pay our members a dividend. You can see our previous rates by clicking here.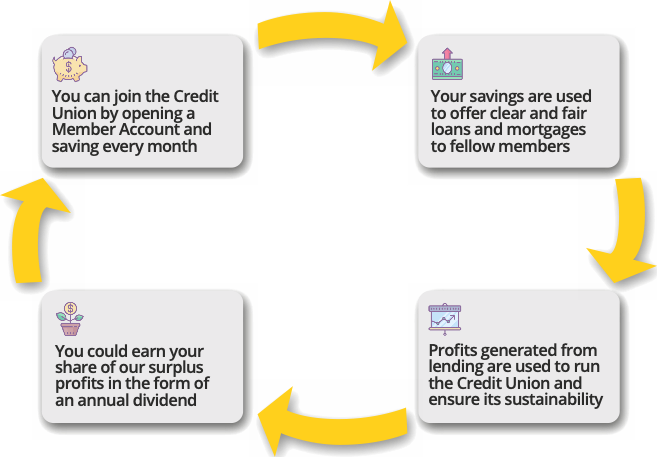 ---
Slater House, Oakfield Road
Cheadle Royal Business Park
Cheadle, Cheshire
SK8 3GX
Number One Police Credit Union Limited trading as No1 CopperPot Credit Union is authorised by the Prudential Regulation Authority and regulated by the Financial Conduct Authority and the Prudential Regulation Authority. Firm Reference Number (FRN) 213301. For details visit http://www.fca.org.uk
X
Cookie Policy
This website uses cookies to improve your experience, for analytics and to show adverts tailored to your interests. You can find out more by reading our Cookie Policy. Read MoreRejectAccept and close
Privacy Overview
This website uses cookies to improve your experience while you navigate through the website. Out of these cookies, the cookies that are categorized as necessary are stored on your browser as they are essential for the working of basic functionalities of the website. We also use third-party cookies that help us analyze and understand how you use this website. These cookies will be stored in your browser only with your consent. You also have the option to opt-out of these cookies. But opting out of some of these cookies may have an effect on your browsing experience.