Happy 100th Birthday, Stanley!
We would like to take this time to say a huge happy birthday to our 100 year old member, Stanley Kirby!
As it's such an amazing milestone, we have asked Stanley's family for an overview of his life and career. They did not disappoint! The team here have enjoyed reading about Stanley's interesting life and are delighted that we can share it with our other members.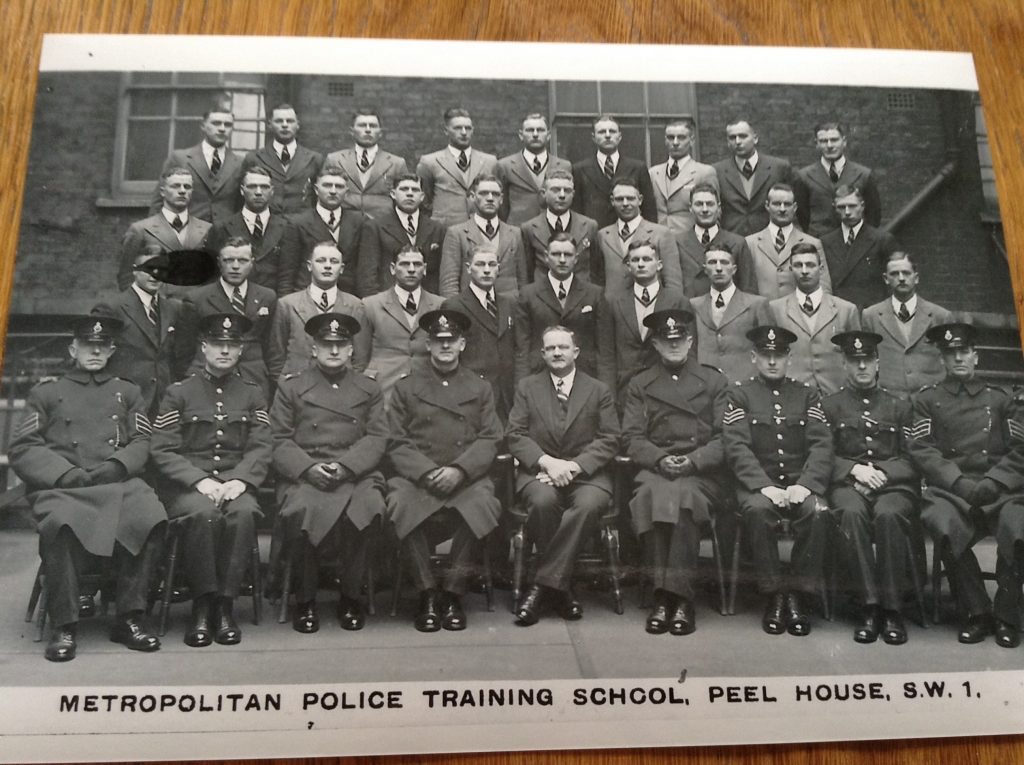 Read Stanley's story…
"Stanley Freemantle Kirby was born 6th July 1918 in Croydon Surrey.
The third son of Frederick and Ethel Kirby he attended Archbishop Tenison's School, Croydon. He is their oldest Old Boy!
Scouting was his main interest when young and he became the first King's Scout of the 1st Croydon Scouts, receiving this award from King Edward V111 at Windsor Castle.
He joined the Metropolitan Police February 1938, after a period of working at Hollands Builders' Merchants.  Trained at Peel House, he was posted to Hammersmith Police Station.
He married Mary Elizabeth Walmsley in June 1939.
Seconded to the Royal Navy 1942, his Training ship was HMS Ganges, then HMS Verdun, North Sea Patrol and later HMS Argus serving as Chief Petty Officer.
Family: Judith Ann born 1940, Twins James Henry (deceased) and Jennifer Margaret 1947.
Promoted to Police Sergeant 1951, he served at Bedfont, Hounslow and Twickenham Police Stations. Latterly he was responsible for the policing of Twickenham Rugby Stadium, a challenging role.
He retired from the Police in February 1968 having been awarded the long service medal, and moved to Bognor Regis. Here he was subsequently employed by the West Sussex Water Authority and later as an Education Welfare Officer in Bognor Regis, until 1975.
Interests were sports when younger, rowing (at Henley Royal Regatta), running and swimming. Bowls was a major interest later on. Now he enjoys watching sport on TV especially cricket. He still does a bit of gardening which was always a great hobby. He also enjoyed singing and still has a strong voice!
Family is always important, caring and supporting Mary and children and grandchildren. He is so proud of his three greatgrandchildren, Stanley, Evie and Kathryn."
Once again, Happy Birthday Stanley! We hope you have a great day!