Apply for a Notice Plus Account
Number One Police Credit Union Limited trading as No1 CopperPot Credit Union is authorised by the Prudential Regulation Authority and regulated by the Financial Conduct Authority and the Prudential Regulation Authority. Our Firm Reference Number (FRN) is 213301. For details visit http://www.fca.org.uk.
You have 14 days from the date your account is opened within which to cancel it. If you wish to cancel please write to Slater House, Oakfield Road, Cheadle Royal Business Park, Cheadle, Cheshire SK8 3GX.
Your savings are protected by the FSCS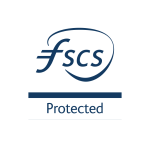 Your eligible deposits with No1 CopperPot Credit Union are protected up to a total of £85,000 by the Financial Services Compensation Scheme, the UK's deposit guarantee scheme. For further information about the compensation provided by the FSCS, refer to the FSCS website at www.fscs.org.uk.
We are also covered by the Financial Ombudsman Service (FOS).
Slater House, Oakfield Road
Cheadle Royal Business Park
Cheadle, Cheshire
SK8 3GX
© 2023 No1 CopperPot Credit Union
Number One Police Credit Union Limited trading as No1 CopperPot Credit Union is authorised by the Prudential Regulation Authority and regulated by the Financial Conduct Authority and the Prudential Regulation Authority. Firm Reference Number (FRN) 213301. For details visit http://www.fca.org.uk
X
Cookie Policy
This website uses cookies to improve your experience, for analytics and to show adverts tailored to your interests. You can find out more by reading our Cookie Policy. Read MoreRejectAccept and close
Privacy Overview
This website uses cookies to improve your experience while you navigate through the website. Out of these cookies, the cookies that are categorized as necessary are stored on your browser as they are essential for the working of basic functionalities of the website. We also use third-party cookies that help us analyze and understand how you use this website. These cookies will be stored in your browser only with your consent. You also have the option to opt-out of these cookies. But opting out of some of these cookies may have an effect on your browsing experience.