Go for gold with your finances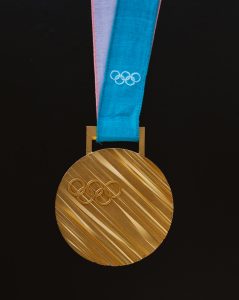 Enjoying the 2018 Winter Olympics in PyeongChang? We're encouraging you to go for gold with your finances.
Here at No1 CopperPot Credit Union, we help all of our members to go for gold by saving money each month to achieve their dreams. Similarly to training for an Olympic sport, saving takes dedication and persistence, which is why the credit union helps you to save small sums on a regular basis by payroll deduction or Direct Debit.
What are you in training for?
Whilst saving is great, we understand that some things are more easily financed with a loan if you don't have the savings available. This may include travelling to PyeongChang for a last minute trip or even buying a bobsleigh to practice for the next Olympics! No matter what you're aiming for, your Credit Union is here for you.
Why you should borrow from us?
No representative APR – Clear rates for all our members regardless of your credit score
You can borrow up to £25,000 unsecured for most purposes
Easy online application – Apply today and get a decision within 2 working days.
Click here to view our loans
Whatever your goal, we can help you go for gold!