Short haired superstars!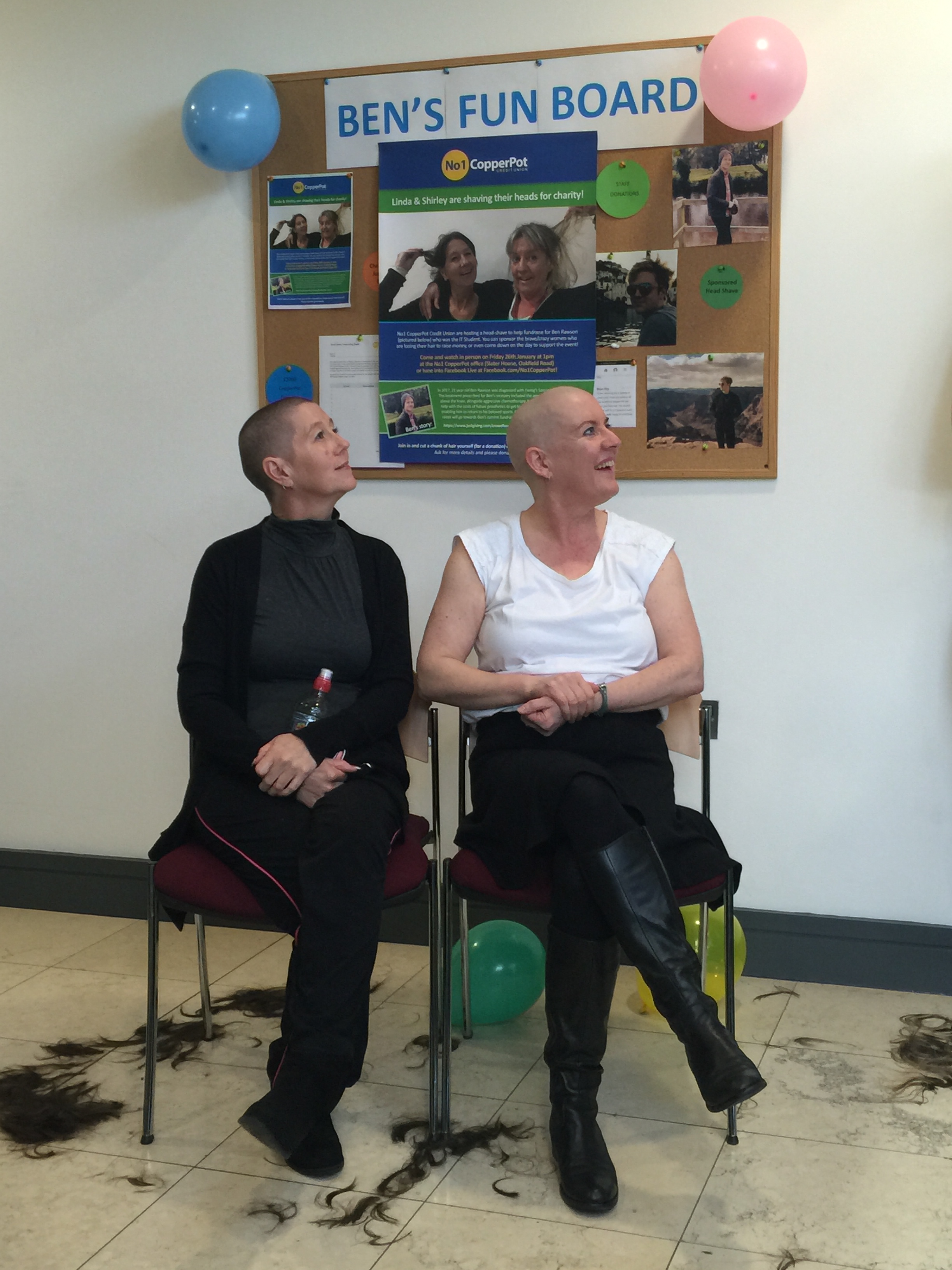 The team at No1 CopperPot have been eagerly awaiting the day that Shirley and Linda finally have the chop. It was before Christmas when the office got together to do small things to raise money here and there, all in aid of Ben Rawson. Ben was diagnosed with cancer last year. For anyone who would like to read more about Ben's story, and see where the money is going please visit Ben's JustGiving page: https://www.justgiving.com/crowdfunding/ben-rawson
These two brave women announced they'd happily brave the shave, and since then we have been promoting their brave decision on social media and within the office. This has prompted sponsors from employees, directors and our lovely members.
The shave took place today at 1pm and was filmed live on Facebook, for those who could not make it to the office to watch in person. If anyone would like to view the video you can still watch it on our Facebook page here: https://www.facebook.com/No1CopperPot/ 
Adam and AJ from Mister Barber in Hazel Grove, came down to the office to do the deed. These kind men offered their services free of charge, all in aid of the fundraising event.
The donations so far have been counted. Their brave act alone raised £1,160, with even more donations expected to be collected next week! All of this from the head shave, along with previous fundraising efforts and donations, has brought the Credit Union's total fundraising efforts to over £5000!
Finally, we would like to congratulate Shirley and Linda for completing their brave act. Not only was it the first event of this kind to happen within the No1 CopperPot office, but you both still look great, even with the new look!